Jos Buttler vs Mumbai Indians in IPL: The Magnificent Battle of Dominance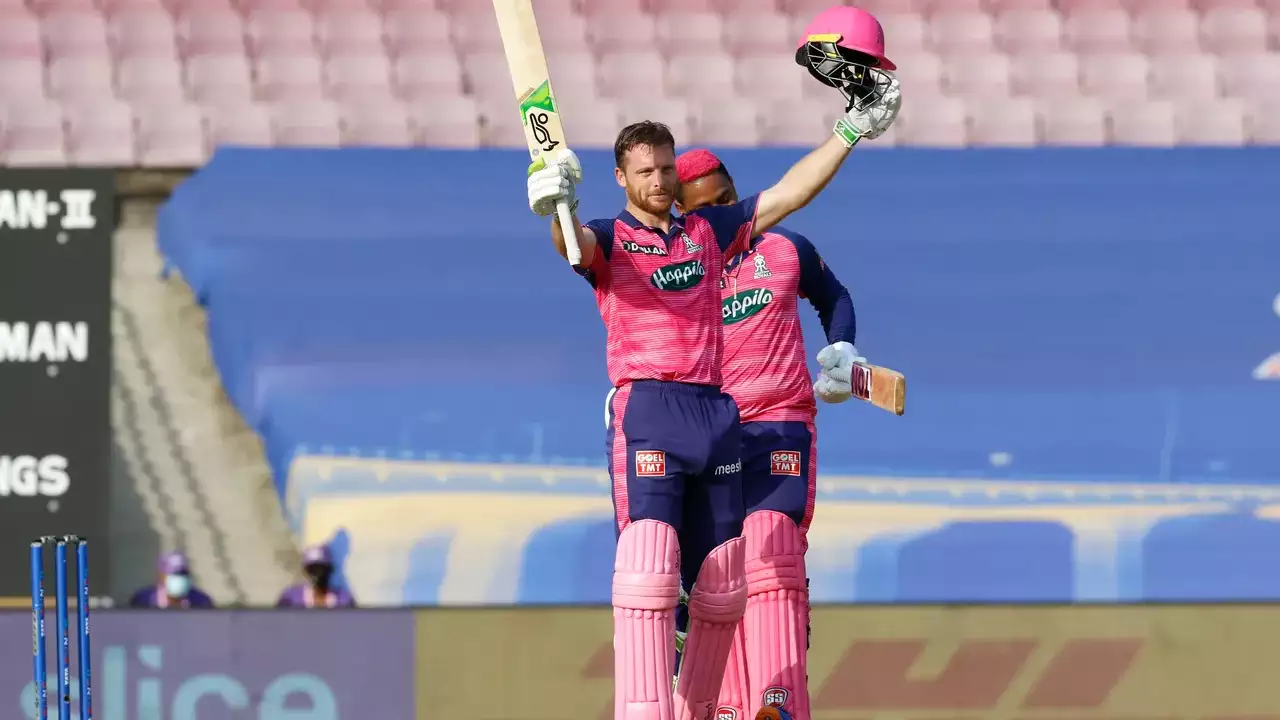 When it comes to facing his former team, the Mumbai Indians (MI), Jos Buttler of the Rajasthan Royals (RR), has proven to be a force to be reckoned with. With an outstanding record against MI, Buttler's performances have been nothing short of remarkable. In this blog, we delve into the stats and facts surrounding Jos Buttler's encounters with Mumbai Indians in the Indian Premier League (IPL), uncovering his love affair with the team and the challenges he faces against their ace pacer, Jasprit Bumrah.
Buttler's Dominance
Since joining the Rajasthan Royals in 2018 from the Mumbai Indians, Jos Buttler has consistently showcased his batting prowess against his former franchise. In the seven innings he has played against Mumbai Indians, Buttler has amassed a staggering 467 runs at an astonishing average of 77.83, maintaining a remarkable strike rate of 155.67. His performances against MI have been nothing short of exceptional.
Buttler's Love Affair with MI
Jos Buttler's impact against Mumbai Indians becomes even more evident when considering his century and half-century tally. In the matches played so far, Buttler has smashed one century and four half-centuries against MI. These significant contributions demonstrate his affinity for batting against the Mumbai-based team, creating a sense of anticipation each time he faces them.
Mumbai Indians' Bowling Woes
One crucial factor that favours Jos Buttler's success against Mumbai Indians is the perceived weakness of their bowling unit in the IPL 2023 season. With their bowling attack not being as formidable as in previous years, Buttler finds himself in an advantageous position to exploit the bowling vulnerabilities of Mumbai Indians. His consistent performances against them further cement his status as a key player against MI.
Buttler vs Bumrah: The Battle Within
While Jos Buttler's record against Mumbai Indians is exemplary, he has encountered challenges against Jasprit Bumrah, the ace pacer of MI. Buttler has struggled to score against Bumrah, managing just 48 runs in 48 balls with a strike rate of 100.00 in IPL matches. Bumrah's ability to dismiss Buttler twice in the process adds an intriguing dimension to their battle.
Bumrah's Dominance Over Buttler
The struggles for Buttler against Bumrah extend beyond the IPL, with the MI pacer dismissing him four times in their overall T20 encounters. Buttler has been limited to just 49 runs in 55 balls against Bumrah, highlighting the challenge he faces against one of the best bowlers in the world.
Conclusion
Jos Buttler's performances against the Mumbai Indians in the IPL have been nothing short of exceptional. His incredible run-scoring ability, including a century and multiple half-centuries, showcases his dominance against his former team. While he has struggled against Jasprit Bumrah, his overall record against Mumbai Indians remains impressive. As the IPL continues, fans await the next chapter in the enthralling battle between Jos Buttler and the Mumbai Indians, eagerly anticipating more thrilling encounters and breathtaking performances.